Oxford MediTech Ltd is the distributor in England, Scotland, Wales & Ireland for Ljungberg & Kögel blood transfusion & medical technology products. In the past we were the UK distributor for SEBRA blood transfusion products & still offer a global service centre for its blood transfusion & bio-pharmaceutical products. We receive equipment for repair and servicing from all over the world including such diverse locations as Egypt, South Africa, Kenya and Iceland.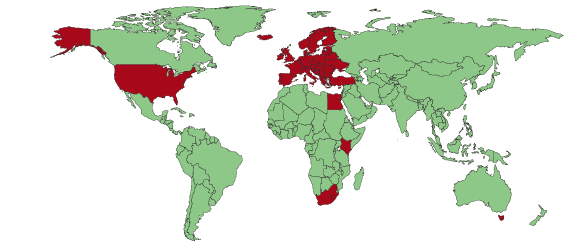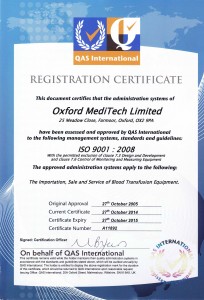 We are ISO 9001:2008 approved and hold maintenance contracts with many prestigious UK clients including, NHS Blood & Transplant, The Christie Hospital, The Royal Marsden Hospital, Addenbrookes Hospital, Anthony Nolan, Manchester Children's Hospital, Belfast City Hospital, The Institute Of Biomedical Research, St George's Hospital & Leicester Royal Infirmary.
Oxford MediTech also supplies & maintains equipment for a number of well-known bio-pharmaceutical companies this equipment includes industrial RF tube sealers & modified blood transfusion type sealers.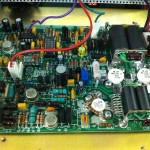 We are very aware that our clients require reliable equipment & depend on us to provide first class service & maintenance. To achieve this we carry out planned preventative maintenance, adhering to the manufacturer's strict guidelines.
We can offer any type of maintenance contract, tailored to suit our client's individual needs.
We will strive at all times to carry out all repairs on site so minimising down time & disruption to the workplace. Sometimes it is unavoidable to remove the equipment to our workshop for repair. If this occurs we will always endeavour to provide loan equipment if necessary & ensure we return the clients equipment as soon as possible.
For a quotation or further information please contact Chris Robinson using the details on our contacts page.